RESVERATROL Human 30 Licaps
Resvantage® is the highest quality and safest reservatrol supplement on the market today
long term protective action of resveratrol on human skin?
Resveratrol for Protection of Cartilage
Scientists have found Resveratrol slows down the aging process.
http://www.resvantagefeline.com/60mins.html
RESVANTAGE® IS THE HIGHEST QUALITY AND SAFEST RESVERATROL SUPPLEMENT ON THE MARKET TODAY and as the most trusted brand in the industry has received wide acclaim. This is why top physicians, naturopaths, and other leading health care professionals are using it in their practices.

Here's what sets RESVANTAGE® apart from the rest: We employ sophisticated technology developed by the pharmaceutical industry to prepare and encapsulate our resveratrol. This is out of the reach of most nutraceutical manufacturers and rarely employed for a natural product. Resvantage is a pure organic resveratrol supplement made to pharmaceutical standards and thus is unique to the industry.

MAXIMUM POTENCY

OUR ENCAPSULATION PROCESS PROTECTS THE FRAGILE RESVERATROL MOLECULE FROM LOSING POTENCY DUE TO OXIDATIVE DEGRADATION

Nitrogen TanksOXYGEN IS THE ENEMY OF RESVERATROL and many other natural plant compounds. In order to protect the resveratrol content in each capsule from degrading and to insure maximum potency, we have the RESVANTAGE® family of products encapsulated for us by the Capsugel® division of Pfizer in an oxygen-free, nitrogen-rich environment utilizing their patented Licaps® process. This protects the fragile resveratrol compound in our liquid filled capsules from oxidative degradation during its manufacture insuring maximum potency. read more...

SUNLIGHT ALSO DEPLETES THE BIOLOGICAL ACTIVITY OF RESVERATROL causing it to convert from the active trans form to the inactive cis form. RESVANTAGE® capsules are opaque, which protects the active resveratrol in our capsules from losses due to exposure to light, an essential element in maintaining the potency of our supplement.

Nitrogen Packed and Air-Tight Sealed for Maximum Integrity

ENHANCED BIOAVAILABILITY

WE ACHIEVE OUR OBJECTIVE OF MAXIMUM ABSORPTION THROUGH ADVANCED TECHNOLOGY

Bioavailability is how well a supplement gets digested and absorbed in your body and it's a major factor in whether you get the full benefit of the supplement. You can take all the resveratrol you'd like and it won't do you much good if your body can't absorb it. A liquid delivery system offers better bioavailability than solid forms and we utilize this together with the most advanced technology in the industry in the preparation processes leading up to encapsulation in order to enhance the absorption of RESVANTAGE® in the body.

Liquid Filled Capsules Liquid filled capsules don't just offer greater bioavailability than tablets and powder filled capsules, they're also faster acting and gentler on the stomach. The resveratrol in the RESVANTAGE® supplement is combined with a lipid and an emulsifier to improve absorption by forming the micelles that will be able to pass the unstirred water layer that lines the human gastrointestinal tract. Active compounds like resveratrol can only be absorbed when the dissolution time is lower than the GI transit time and RESVANTAGE® liquid filled capsules facilitate fast dissolution time for maximum absorption. See Diagram...

Micronization Prior to encapsulation, our resveratrol goes through a milling process called micronization to reduce its particle size. When particle size is reduced, the surface area of the compound is increased dramatically improving dissolution and absorption in the body. Tablets and powder filled capsules are inefficient and low in bioavailability because their particle size has to be broken down in the digestive tract and rarely are these dissolved completely hence they pass through the body with very little being absorbed. This results in the need to over supplement with large doses in attempt to get a meaningful amount into the system and even in doing so, there is no assurance that this is happening. The resveratrol in the RESVANTAGE® supplement is reduced through micronization to a particle size of below 600 nanometers which improves dissolution and absorption in the body. read more ...
Low Doses of Resveratrol Slow Aging Process

Resveratrol is a powerful antioxidant that is produced by some plants to protect against environmental stresses. It is more commonly known, however, as the active ingredient in red wine that protects against heart disease. Resveratrol very likely has more health benefits than protecing against heart disease however.According to Australian researcher Lindsay Brown, the author an upcoming Resveratrol study, "The breadth of benefits [of resveratrol] is remarkable – cancer prevention, protection of the heart and brain from damage, reducing age-related diseases such as inflammation, reversing diabetes and obesity, and many more...It has long been a question as to how such a simple compound could have these effects but now the puzzle is becoming clearer with the discovery of the pathways, especially the sirtuins, a family of enzymes that regulate the production of cellular components by the nucleus." Further, "...resveratrol turns on the cell's own survival pathways, preventing damage to individual cells," and Resveratrol " remov[es] very reactive oxidants in the body and improv[es] blood supply to cells." Moreover, "...low-dose resveratrol produces cellular protection and reduces damage, while high-dose resveratrol prevents cancers."
Question is there a long term protective action of resveratrol on human skin?
Resveratrol derived from plants with claimed protective action on various dysfunctions associated with getting older.
Conclusion on findings suggest:
The conclusions based on findings suggest that resveratrol, may be a useful prevention in the prevention of skin disorders that we associate with aging.


SMALLER DOSE REQUIREMENTS / IMPROVED THERAPEUTIC EFFECT

The active ingredients for Resvantage (human) are as follows:

Trans-resveratrol 15mgs Grape Seed Extract 25 mgs

Inactive Ingredients:

Sesame Seed oil Lecithin Mixed Tocopherols Suggested Use: As a dietary supplement. 1 capsule one or two times daily, with or without food.

30 Capsules-

Warning: Do not take if you are nursing pregnant or intending to become pregnant. Not recomended for children. Please consult your healthcare practitiioner before taking any dietary supplement.

GREATER BIOAVAILABILITY MEANS SMALLER DOSE REQUIREMENTS AND IMPROVED THERAPEUTIC EFFECT

This is what makes the RESVANTAGE® supplement so effective at low doses while avoiding the potential long term negatives of high dose resveratrol supplementation. And recent clinical trials have shown resveratrol to be effective at low doses. According to the latest research published in the journal Public Library of Science One, a team of international researchers found that resveratrol is active in much LOWER DOSES than previously thought. Until now, researchers believed that high doses of resveratrol were necessary to ward off the ill effects of aging. Several clinical trials have demonstrated the efficacy of low dose resveratrol to mimic the favorable gene expression changes seen with caloric restriction and numerous studies have linked caloric restriction to a longer, healthier life. RESVANTAGE®, at 15 milligrams per capsule, provides the amount of resveratrol clinically proven for its biological effects.

ADMINISTRATION

TIMING OF PILLS DOES MATTER - RESVANTAGE® LOW DOSE CAPSULES PROVIDE AROUND THE CLOCK BENEFITS

When you buy into an anti-aging program, you want to protect yourself around the clock. Pills wear off. According to the National Institute of Health, resveratrol has a 9.2 hour half-life in the system. The activity of resveratrol is to activate the SIRT1 longevity gene and put the body in a protective mode and you don't want to be doing this for half the time or half the day. You want protection for the full day. And with RESVANTAGE®, because of its controlled low dose, you have the flexibility of taking it twice a day to keep a sufficient level of resveratrol in your system for constant gene activation while avoiding the potential long term negatives of high dose supplementation.

SAFETY

RIGOROUS TESTING ACCORDING TO STRICT PHARMACEUTICAL STANDARDS

RESVANTAGE® is a natural organic compound encapsulated for us at a pharmaceutical facility and the protocols that an ethical pharmaceutical company follow throughout the manufacturing process exceed, by far, those of a typical nutraceutical house. Our supplement is manufactured to cGMP* standards and meet a rigorous quality assurance program. It is lab tested during all phases of the process insuring that the active compounds are free of heavy metal toxicity and microbiological contaminants.

A natural supplement manufactured to strict pharmaceutical standards is unique to the industry and a sound reason why you can rely on the safety and integrity of the RESVANTAGE® family of products.

*current Good Manufacturing Practices – Production quality and safety assurance policies required by the FDA based on state-of-the-art pharmaceutical science.

EXCEPTIONAL VALUE

VALUE MEANS GETTING A LOT FOR WHAT YOU PAY FOR

RESVANTAGE® is in a class by itself. A natural supplement made to strict pharmaceutical standards employing leading edge technology so you can rely on it for the things that matter; safety, potency and bioavailability. Its liquid delivery system has been designed to protect the efficacy of the formula and for fast and maximum absorption in the body. You care about your health and you don't want to maintain it by trial and error. Most resveratrol supplements in dry powder form with their binders and fillers simply don't work. With RESVANTAGE®, you get peace of mind of knowing you are getting a supplement of superior quality that does. All this makes RESVANTAGE®, the best value proposition on the market today.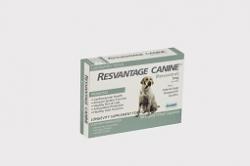 RESVANTAGE CANINE®, RESVANTAGE FELINE®, and RESVANTAGE EQUINE®

NOW YOUR PETS AND HORSES CAN BENEFIT FROM RESVERATROL SUPPLEMENTATION TOO

Please see our 'Pet Care' section.

Just as in humans, supplements may be the best tool for maintaining health and preventing disease for your pets and horses. Research has proven that resveratrol is the first compound to consistently prolong the life of several different animal groups. RESVANTAGE® companion pet and equine supplements contain non grape sourced resveratrol blended together with a unique combination of nutrients that work synergistically to help them reach full potential and diminish the many symptoms associated with aging.
Let your family and friends experience the Bemer effect for a daily boost to keep your immune system strong and pain relief.
Dear Customer's we're being swamped right now with people concerned about the coronavirus who have discovered that resveratrol has strong antiviral properties and are requesting additional information about this which we are providing the links for you to have a look at as well.
https://www.ncbi.nlm.nih.gov/pmc/articles/PMC4676993/
https://www.ncbi.nlm.nih.gov/pubmed/26693226
https://www.ncbi.nlm.nih.gov/pmc/articles/PMC4676993/
https://www.ncbi.nlm.nih.gov/pubmed/19570215
https://www.ncbi.nlm.nih.gov/pubmed/20074034
RESVANTAGE CANINE®, RESVANTAGE FELINE®, and RESVANTAGE EQUINE®
NOW JUST AS HUMANS YOUR PETS AND HORSES CAN BENEFIT FROM BEMER & RESVERATROL SUPPLEMENTATION TOO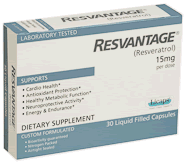 As far as using the Bemer daily from the comfort of your own home goes, the two pronged strategy of using resveratrol for all its efficacies together with the circulatory benefits of Bemer make a strong case to pursue.
Just as in humans, reservatrol is an excellent nutrient that can be taken in isolation or with dailoy Bemer therapy from the comfort of your home. Find out more on how you can rent or buy direct the bemer mat, which you simply lie on twice a day for up to 8 minutes.
Serrapeptase which is available on prescription in Germany can also be used with reveratrol and other common found deficiencies in Magnesium citrate, vitamin c and anti oxidants needed on a daily basis to keep your fortify your own body Anti Viral activity.
Resveratrol a plant based form in recent years, where extensive research has been carried out, demonstrating its capacity to help prevent a wide variety of conditions too include: bacterial and and anti viral infections.
Human resveratrol can also be taken on a daily basis to help fight against viral infection and cardiovascular disease. it may be the best tool for maintaining the overall health for you and your pets and horses. RESVANTAGE® companion pet and equine supplements contain non-grape sourced resveratrol blended together with a unique combination of nutrients that work synergistically to help them reach their full potential.
HURRY UP ! While stocks last and get Three months supply FREE of Resvantage: human, canine, feline, or equine when you your order Bemer Pro / Bemer horse blanket / Vet horse cuff. This offer is valid for a limited period only. This offer isn't available elsewhere.