Adams Prostate Care Cream
Adams prostate care, fantastic for frequent urination, vitality, and increasing sex drive!
Prostate Care Cream is a unique blend of male enhancing natural herbs that can help as an important part in maintaining and restoring your sexual health
A herbal 2 oz Pump that delivers 2 months supply of saw palmetto, ginseng, carrot oil, vitamin E & C zinc and avacaod oil.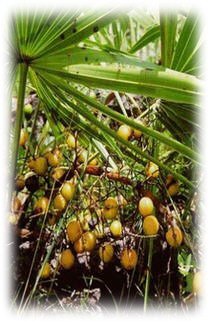 Prostate Care Cream is a unique blend of male enhancing natural herbs that can help as an important part in maintaining and restoring your sexual health. It is very effective in helping to maintain good prostate health and is also very easy to use. Prostate problems are quite typical in men over the age of 40, and as you get older, it is important to think about ways to maintain the health of your prostate. More then 50% of men over 50 have prostate problems, so don't think you're alone in this.


Luckily BPH is often treatable with natural herbal preparations like our Prostate Care Cream. Prostate Care is made up of many different beneficial natural herbs.

Prostate Care has the following ingredients:

Saw Palmetto Berries (333 mg per 1/4 tsp) acts as a diuretic and urinary antiseptic. Stimulates the appetite. Inhibits the production of dihydrotestosterone, a hormone that contributes to the enlargement of the prostate. Good for poor appetite and prostate disorders. May also enhance sexual functioning and desire.

Pygeum Africanum (200 mg per 1/4 tsp) is a large evergreen tree native to Africa , where it has been used for a variety of health compliments. The purified fat-soluble extract of the bark of Pygeum Africanum has demonstrated clinical efficacy similar to the extract of saw palmetto. The mechanism of action appears to work via its inhibition of cholesterol uptake by the prostate, antagonizing testosterone, and reducing prostate inflammation.

American Ginseng (3300 mg per 1/4 tsp) strengthens the adrenal and reproductive glands. Enhances immune functions, promotes lung functioning, and stimulates the appetite. Useful for bronchitis, circulatory problems, diabetes, infertility, lack of energy and stress. Used by athletes for overall body strengthening.

Bearberry Extract / Uva Ursi (366 mg per 1/4 tsp) increases the flow of urine but has a sedative and tonic effect on bladder wall. Acts as astringent, diuretic, tonic. Bearberry helps to reduce accumulations of uric acid and to relieve the pain of bladder stones and gravel. Used to alleviate chronic cystitis. It may also help where bed wetting is a problem.

Pumpkin Seed Oil (333 mg per 1/4 tsp) contains B vitamins, essential fatty acids, protein and zinc, useful for prostate disorders, acts as anthelmintic. Pumpkin Seed Oil is also useful for healing wounds, especially burns and chapped skin.

Natural Vitamin C (1000 mg per 1/4 tsp) Restored Balance uses Ascorbic Acid from Malpighia punicifolia, the Acerola cherry. Vitamin C is a very powerful antioxidant that also protects other antioxidants, such as vitamin E. The cells of the brain and spinal cord, which frequently incur free radical damage, can be protected by significant amounts of vitamin C. Vitamin C acts as a more potent free radical scavenger in the presence of a bioflavonoid called hesperidin. In addition to its role as an antioxidant, vitamin C detoxifies many harmful substances and plays a key role in immunity. It increases the synthesis of interferon, a natural antiviral product.

The cream is very easy to apply: all you need to do is to massage a small amount (1/4 of a teaspoon) into your skin each day. It is also great as a moisturizing cream on your face after you shave each morning.
Aswell as enjoying a pleasurable experience many erectile problems and decreased libido efffects can sometimes be helped by daily application of Prostate Care Libido cream and can bee alternated with Leech Oil and Maca Pills for Rock hard erections helping you to climax when you want to.

YOU MAY ALSO BE INTERESTED IN Male Enlargement Oil - A traditional massage oil for safer penis enlargement and enhancement: pure leech oil for penile vitality and prolonged sexual stamina.

SPECIAL OFFER PRICE Save £2.99 on the postage when you buy Prostate Care Libido Cream PLUS Male Enlargement Oil together!