Natural Weight Loss Supplements, Herbal Slimming Pills
An effective and natural weightloss solution - Nature's Ultra Burner helps boost metabolism
from
£8.99
RRP £12.99
- Save 30%
Reduces Fat and helps rid the body of excess fluid
Gives skin a healthier, smoother look
Invigorates and detoxes the body
Vegan, Gluten Free, Organic , Non GMO
Apple Cider Vinegar Slim
'Apple Cider Vinegar' in convenient (Soft Gel Capsules) with Kelp, Lecithin & B-6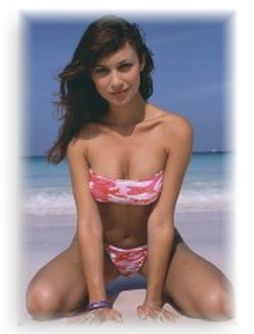 Apple Cider Vinegar Slim KLB6 Formula, Slim & Lift Depression
Contributing towards normal energy-yielding metabolism
thyroid function and reduction of tiredness & fatigue
(Without Drugs just Vitamins and Herbs)
Apple Cider Vinegar 'Slim' Softgel Capsules
Uplifts depression and energy - yielding metabolism - thryorid function and reduction of tiredness & fatigue
Apple Cider Vinegar Slim natural weight loss supplements & herbal slimming pills:
'Speed Slim' Capsules can help you to lose weight quickly before you go on holiday. Its KLB6 formula works by curbing appetite and hunger pangs whilst increasing energy levels - providing a natural long-term solution without drugs or the need to go on a starvation diet! Only Herbs and Vitamins!
It naturally helps your body to dispel excess fluids

speed up metabolism and curb your appetite

to help you shed those unwanted pounds!
Supplement Facts about natural weight loss supplements and herbal slimming pills
Why Kelp?
This supplement includes Kelp to boost your thyroid, which my help to pick up your energy levels during the day, because Kelp is a natural source of iodine that naturally helps to balance the thyroid.
Iodine is essential for healthy thyroid function
Contains naturally sourced iodine and trace minerals from clean ocean water
The thyroid controls metabolism and therefore body weight
It is also important for healthy hair and nails
May not be suitable for people with fish or crustacean allergy
Consult your doctor if taking thyroxine or are hyperthyroid
Other Natural Ingredients: per maximum daily intake of 6 capsules:
Lecithin 600mg

Cider Vinegar 240mg

Kelp 150 mg

Vitamin B6 21 mg (1500% ECA RDA).
Other ingredients:
Encapsulated With Sunflower Oil, Gelatin

.
Product Summary:
Natural weight loss supplements and herbal slimming pills, integrates an organic slimming solution using extracts of apple cider, kelp, B-6 and with the addition of lecithin is a time-tested formula has a secret slimming effect to play a key role in the metabolism of fat and is a natural fat emulsifier. With added Kelp and B6 for metabolism support helps to lift depression, give you more enrgy so you fell less tired by balancing the thyroid naturally and can assist in preventing high or low blood pressure and stabilise sugar levels.

This product is one of our best selling natural weight loss supplements and herbal slimming pills with huge amounts of repeat orders from satisfied customers. So why not try our high quality Apple Cider Vinegar capsules at this low UK price. Don't forget that at Body & Mind Shop we never compromise quality, the phenomenal prices that we exclusively offer are derived from our cost savings due to our huge buying power, and we actually pass these savings through our unbeatable prices on to you, our valued customers!
Directions: Dose: 1 capsule 3 to 6 times daily as needed. of slimming apple cider vinegar and drink a glass of water or juice several times each day, with and between meals to boost results and curb hunger pangs.
Warning This food supplement is not a substitute for a balanced diet. Long term intakes of more than 10mg of B6 may lead to tingling and numbness
1 stand up pouch with resealable zipper
contains 84 Speed Slim capsules 20 days supply
SLIM & BODY DETOX SPECIAL OFFER
(SLIMMING VALUE PACK) with FREE Homeopathic Support
APPLE CIDER VINEGAR SLIM WITH KELP, LECITHIN & B6 PLUS HOMEOPATHIC SUPPORT FREE normally 19.99
(39.93 for 6
stand up pouches with resealable zipper
360 capsules;