Omega-3 L- Arginine Weightloss Accelerator
'High Strength' Omega 3 with L Arginine Speed Slim Libido Enhancer
This high speed weightloss accelerator pack contains a Super Strength Omega-3 with a potentized Fucus extract and a uniquely formulated L- Arginine. The benefit of high level L- Arginine from an organic source is that it contains all the essential and non essential amino acids enabling you to speed slim with loads of energy: instead of feeling tired and fatigued, you feel like taking exercise, making organic L - Arginine one of nature's great energy libido foods.

Omega-3 L-Arginine Weightloss Accelerator's powerful combination naturally blocks hunger pangs and food cravings, encourages a healthy weightloss, increasing energy flow with enhanced libido, eliminating fatigue. Another important advantage is being able to slim whilst taking care of your heart with an Omega-3 'cardio care' protector.

New research has shown that people who introduce a higher level of Omega-3 on a regular basis with traces of the mineral extract fucus and low levels of Omega 6 are most likely to lose weight in the long-term.

Your health 'insurance policy' - interesting facts:
Our bodies cannot produce DHA or EPA so we need them in our diet or in a supplement form
DHA is vital for memory and brain health- the adult brain contains more than 20g of DHA
DHA plays an important role in the composition of the retina of the eye and is of major importance for vision
EPA is a strong anti-inflammatory and is beneficial in against arthritis
Omega-3 can help reduce the risk of heart attack and stroke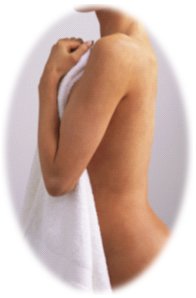 In countries such as Thailand, where fish consumptions is high, our experience has shown that even a healthy appetite doesn't lead to weight gain, as your body becomes a far more slender, leaner, efficient fat burning machine. In fact being overweight is rare in Thailand. The Thai lifestyle embraces the ideal balance of health; with a high consumption of fish and seafood providing a rich source of Omega-3 essential fatty acids..

It is important to maintain a balance between Omega-3 and Omega-6 fatty acids in the diet. Omega-3 fatty acids help reduce inflammation and most Omega-6 fatty acids tend to promote inflammation. An imbalance of these essential fatty acids contributes to development of disease while a proper balance helps maintain and even improve health. A healthy diet should consist of roughly one to four times more Omega-6 fatty acids than Omega-3 fatty acids. The typical American diet tends to contain 11 to 30 times more Omega-6 fatty acids than Omega-3 fatty acids and many researchers believe this imbalance is a significant factor in the rising rate of inflammatory disorders in the USA.

In contrast, however, the Mediterranean diet consists of a healthier balance between Omega-3 and Omega-6 fatty acids and many studies have shown that people who follow this diet are less likely to develop heart disease. The Mediterranean diet does not include much meat (which is high in Omega-6 fatty acids) and emphasizes foods rich in Omega-3 fatty acids including whole grains, fresh fruits and vegetables, fish, olive oil, garlic, as well as moderate wine consumption.

One pack contains:

Super Strength L- Arginine with potentised Fucus extract
1 tub of 59 tablets (15 day course)

Concentrated Pure Fish Oil 1100mg
Each capsule delivers a full 700mg Omega-3 Fatty Acids
1 tub of 30 capsules (15 day course)
Uses
Studies suggest that Omega-3 fatty acids may be helpful in treating a variety of conditions. The evidence is strongest for heart disease and problems that contribute to heart disease, but the range of possible uses for Omega-3 fatty acids include:

Latest scientific research also believes that humans owe developed brains and intelligence to our ancestors' fish rich diet. Our brain and eyes have evolved to contain high amounts of Omega-3 fatty acids called EPA and DHA, found abundantly in oily fish.

High Cholesterol
Those who follow a Mediterranean-style diet tend to have higher HDL ("good") cholesterol levels. Similar to those who follow a Mediterranean diet, Inuit Eskimos, who consume high amounts of Omega-3 fatty acids from fatty fish, also tend to have increased HDL cholesterol and decreased triglycerides (fatty material that circulates in the blood). In addition, fish oil supplements containing EPA and DHA have been shown to reduce LDL ("bad") cholesterol and triglycerides. Finally, walnuts (which are rich in ALA) have been shown to lower total cholesterol and triglycerides in people with high cholesterol.

High Blood Pressure
Several studies suggest that diets and/or supplements rich in Omega-3 fatty acids lower blood pressure significantly in people with hypertension. Fish high in mercury (such as tuna) should be avoided, however, because they may increase blood pressure.

Heart Disease
One of the best ways to help prevent and treat heart disease is to eat a low-fat diet and to replace foods rich in saturated and trans-fat with those that are rich in monounsaturated and polyunsaturated fats (including Omega-3 fatty acids). Evidence suggests that EPA and DHA found in fish oil help reduce risk factors for heart disease including high cholesterol and high blood pressure. There is also strong evidence that these substances can help prevent and treat atherosclerosis by inhibiting the development of plaque and blood clots, each of which tends to clog arteries. Studies of heart attack survivors have found that daily Omega-3 fatty acid supplements dramatically reduce the risk of death, subsequent heart attacks, and stroke. Similarly, people who eat an ALA-rich diet are less likely to suffer a fatal heart attack.

Stroke
Strong evidence from population-based studies suggests that Omega-3 fatty acid intake (primarily from fish), helps protect against stroke caused by plaque buildup and blood clots in the arteries that lead to the brain. In fact, eating at least two servings of fish per week can reduce the risk of stroke by as much as 50%. However, people who eat more than three grams of Omega-3 fatty acids per day (equivalent to 3 servings of fish per day) may be at an increased risk for hemorrhagic stroke, a potentially fatal type of stroke in which an artery in the brain leaks or ruptures.

Diabetes
People with diabetes tend to have high triglyceride and low HDL levels. Omega-3 fatty acids from fish oil can help lower triglycerides and raise HDL, so people with diabetes may benefit from eating foods or taking supplements that contain DHA and EPA. ALA (from flaxseed, for example) may not have the same benefit as DHA and EPA because some people with diabetes lack the ability to efficiently convert ALA to a form of Omega-3 fatty acids that the body can use readily.

Weight Loss
Many people who are overweight suffer from poor blood sugar control, diabetes, and high cholesterol. Studies suggest that overweight people who follow a weight loss program including exercise tend to achieve better control over their blood sugar and cholesterol levels when fish rich in Omega-3 fatty acids (such as salmon, mackerel, and herring) is a staple in their low fat diet.

Arthritis
Most clinical studies investigating the use of Omega-3 fatty acid supplements for inflammatory joint conditions have focused almost entirely on rheumatoid arthritis. Several articles reviewing the research in this area conclude that Omega-3 fatty acid supplements reduce tenderness in joints, decrease morning stiffness, and allow for a reduction in the amount of medication needed for people with rheumatoid arthritis.

In addition, laboratory studies suggest that diets rich in Omega-3 fatty acids (and low in Omega-6 fatty acids) may benefit people with other inflammatory disorders, such as osteoarthritis. In fact, several test tube studies of cartilage-containing cells have found that Omega-3 fatty acids decrease inflammation and reduce the activity of enzymes that destroy cartilage. Similarly, New Zealand green lipped mussel (Perna canaliculus), another potential source of Omega-3 fatty acids, has been shown to reduce joint stiffness and pain, increase grip strength, and enhance walking pace in a small group of people with osteoarthritis. In some participants, symptoms worsened before they improved.

Osteoporosis Studies suggest that Omega-3 fatty acids such as EPA help increase levels of calcium in the body, deposit calcium in the bones, and improve bone strength. In addition, studies also suggest that people who are deficient in certain essential fatty acids (particularly EPA and gamma-linolenic acid [GLA] an Omega-6 fatty acid) are more likely to suffer from bone loss than those with normal levels of these fatty acids. In a study of women over 65 with osteoporosis, those given EPA and GLA supplements experienced significantly less bone loss over three years than those who were given a placebo. Many of these women also experienced an increase in bone density.

Depression
People who do not get enough Omega-3 fatty acids or do not maintain a healthy balance of Omega-3 to Omega-6 fatty acids in their diet may be at an increased risk for depression. The Omega-3 fatty acids are important components of nerve cell membranes. They help nerve cells communicate with each other, which is an essential step in maintaining good mental health.

Levels of Omega-3 fatty acids were found to be measurably low and the ratio of Omega-6 to Omega-3 fatty acids were particularly high in a study of patients hospitalized for depression. In a study of people with depression, those who ate a healthy diet consisting of fatty fish two to three times per week for 5 years experienced a significant reduction in feelings of depression and hostility.

Manic/Depression (Bipolar Disorder)
In a study of 30 people with bipolar disorder, those who were treated with EPA and DHA (in combination with their usual mood stabilizing medications) for four months experienced fewer mood swings and recurrence of either depression or mania than those who received placebo. A similar but larger study is currently underway at the University of California- Los Angeles School of Medicine.

Schizophrenia
Preliminary evidence suggests that people with schizophrenia experience an improvement in symptoms when given Omega-3 fatty acids. However, a recent well-designed study concluded that EPA supplements are no better than placebo in improving symptoms of this condition. The conflicting results suggest that more research is needed before conclusions can be drawn about the benefit of Omega-3 fatty acids for schizophrenia. Similar to diabetes, people with schizophrenia may not be able to convert ALA to EPA or DHA efficiently.

Attention Deficit/Hyperactivity Disorder (ADHD)
Children with ADHD may have low levels of certain essential fatty acids (including EPA and DHA) in their bodies. In a study of nearly 100 boys, those with lower levels of Omega-3 fatty acids demonstrated more learning and behavioral problems (such as temper tantrums and sleep disturbances) than boys with normal Omega-3 fatty acid levels. In animal studies, low levels of Omega-3 fatty acids have been shown to lower the concentration of certain brain chemicals (such as dopamine and serotonin) related to attention and motivation. Studies that examine the ability of Omega-3 supplements to improve symptoms of ADHD are still needed. At this point in time, eating foods high in Omega-3 fatty acids is a reasonable approach for someone with ADHD.

Eating Disorders
Studies suggest that men and women with anorexia nervosa have lower than optimal levels of polyunsaturated fatty acids (including ALA and GLA). To prevent the complications associated with essential fatty acid deficiencies, some experts recommend that treatment programs for anorexia nervosa include PUFA-rich foods such as fish and organ meats (which include Omega-6 fatty acids).

Burns
Essential fatty acids have been used to reduce inflammation and promote wound healing in burn victims. Animal research indicates that Omega-3 fatty acids help promote a healthy balance of proteins in the body -- protein balance is important for recovery after sustaining a burn. Further research is necessary to determine whether omega 3s benefit people in the same way.

Skin Disorders
In one study, 13 people with a particular sensitivity to the sun known as photodermatitis showed significantly less sensitivity to UV rays after taking fish oil supplements. Still, research indicates that topical sunscreens are much better at protecting the skin from damaging effects of the sun than Omega-3 fatty acids. In another study of 40 people with psoriasis, those who were treated with medications and EPA supplements did better than those treated with the medications alone. In addition, many clinicians believe that flaxseed (which contains Omega-3 fatty acids) is helpful for treating acne.

Inflammatory Bowel Disease (IBD)
When added to medication, such as sulfasalazine (a standard medication for IBD), Omega-3 fatty acids may reduce symptoms of Crohn's disease and ulcerative colitis -- the two types of IBD. More studies to investigate this preliminary finding are under way. In animals, it appears that ALA works better at decreasing bowel inflammation than EPA and DHA. Plus, fish oil supplements can cause side effects that are similar to symptoms of IBD (such as flatulence and diarrhea). Time-release preparations may help reduce these unwanted effects.

Asthma
Preliminary research suggests that Omega-3 fatty acid supplements (in the form of perilla seed oil, which is rich in ALA) may decrease inflammation and improve lung function in adults with asthma. Omega-6 fatty acids have the opposite effect: they tend to increase inflammation and worsen respiratory function. In a small, well-designed study of 29 children with asthma, those who took fish oil supplements rich in EPA and DHA for 10 months had improvement in their symptoms compared to children who took a placebo pill.

Macular Degeneration
A questionnaire administered to more than 3,000 people over the age of 49 found that those who consumed more fish in their diet were less likely to have macular degeneration (a serious age-related eye condition that can progress to blindness) than those who consumed less fish. Similarly, a study comparing 350 people with macular degeneration to 500 without found that those with a healthy dietary balance of Omega-3 and Omega-6 fatty acids and higher intake of fish in their diets were less likely to have this particular eye disorder. Another larger study confirms that EPA and DHA from fish, four or more times per week, may reduce the risk of developing macular degeneration. Notably, however, this same study suggests that ALA may actually increase the risk of this eye condition.

Menstrual Pain
In a study of nearly 200 Danish women, those with the highest dietary intake of Omega-3 fatty acids had the mildest symptoms during menstruation.

Colon Cancer
Consuming significant amounts of foods rich in Omega-3 fatty acids appears to reduce the risk of colorectal cancer. For example, Eskimos, who tend to follow a high fat diet but eat significant amounts of fish rich in Omega-3 fatty acids, have a low rate of colorectal cancer. Animal studies and laboratory studies have found that Omega-3 fatty acids prevent worsening of colon cancer while Omega-6 fatty acids promote the growth of colon tumors. Daily consumption of EPA and DHA also appeared to slow or even reverse the progression of colon cancer in people with early stages of the disease.

However, in an animal study of rats with metastatic colon cancer (in other words, cancer that has spread to other parts of the body such as the liver), Omega-3 fatty acids actually promoted the growth of cancer cells in the liver. Until more information is available, it is best for people with advanced stages of colorectal cancer to avoid Omega-3 fatty acid supplements and diets rich in this substance.

Breast Cancer
Although not all experts agree, women who regularly consume foods rich in Omega-3 fatty acids over many years may be less likely to develop breast cancer. In addition, the risk of dying from breast cancer may be significantly less for those who eat large quantities of Omega-3 from fish and brown kelp seaweed (common in Japan). This is particularly true among women who substitute fish for meat. The balance between Omega-3 and Omega-6 fatty acids appears to play an important role in the development and growth of breast cancer. Further research is still needed to understand the effect that Omega-3 fatty acids may have on the prevention or treatment of breast cancer. For example, several researchers speculate that Omega-3 fatty acids in combination with other nutrients (namely, vitamin C, vitamin E, beta-carotene, selenium, and coenzyme Q10) may prove to be of particular value for preventing and treating breast cancer.

Prostate Cancer
Laboratory and animal studies indicate that Omega-3 fatty acids (specifically, DHA and EPA) may inhibit the growth of prostate cancer. Similarly, population based studies of groups of men suggest that a low-fat diet with the addition of Omega-3 fatty acids from fish or fish oil help prevent the development of prostate cancer. Like breast cancer, the balance of Omega-3 to Omega-6 fatty acids appears to be particularly important for reducing the risk of this condition. ALA, however, may not offer the same benefits as EPA and DHA. In fact, one recent study evaluating 67 men with prostate cancer found that they had higher levels of ALA compared to men without prostate cancer. More research in this area is needed.

Other
Although further research is needed, preliminary evidence suggests that Omega-3 fatty acids may also prove helpful in protecting against certain infections and treating a variety of conditions including ulcers, migraine headaches, preterm labor, emphysema, psoriasis, glaucoma, Lyme disease, lupus, and panic attacks.