Sleep & Slim Capsules boost night time metabolism to even work when you sleep are
Lose weight easily with our popular Sleep & Slim capsules. Night time slimming whilst encouraging a good night's sleep.
Helps the Body maintain and build lean body mass
Improves Sleep
They even work and help you burn fat while you sleep
Learn how Bemer can significantly improve your sleep. We also talk/walk you through the sleep programme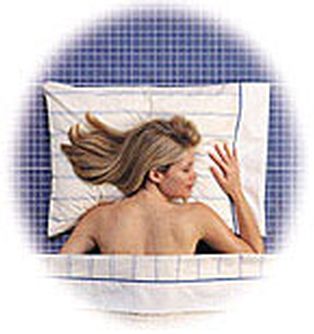 Sleep & Slim can even work when you sleep
ARE YOU SERIOUS ABOUT LOSING WEIGHT?
Losing Weight with Sleep 'n Slim is as EASY as 1 – 2 – 3 !
No food for 3 hours prior to bedtime

Take Sleep & Slim at bedtime.

Drink at least 8 glasses of Water daily
Don't be so concerned about how much you weigh. Instead be concerned about how much of that weight is FAT. In other words Inch Loss rather than WEIGHT LOSS due to LOSING FAT, not muscle or water loss. - To LOSE WEIGHT efficiently and to KEEP IT OFF DAY TIME see Organic Vitality and Slim for extra help in streamlining your body, retaing lean tissue, whilst burning off unwanted fat during your day and boosting metabolism with extra energy levels.
They even work while you sleep!
'Sleep & Slim' is an advanced slimming aid, using the latest breakthrough in Nutritional Research. Recent trials on athletics and sports people show that Body & Mind Shop Sleep & Slim's blend of Amino Acids, taken at night on an empty stomach, has the effect of stimulating night time metabolic activity - so you can streamline your shape effortlessly!

Extensive trials have revealed that when taken at night on an empty stomach (four hours after the last meal or protein intake), when combined with a calorie and fat reduced diet and FREE naturopathic guidelines supplied, the effect of 'Sleep & Slim' is to quite substantially reduce the overall level of body fat. In order to maximise effects of weight loss 24 hours a day, the 'Sleep & Slim' Nightime formula has been created to work in conjunction with our Powerful Action Organic Slimming pills. Sleep & Slim will help to maximise the results of your weightloss programme.

Although 'Sleep & Slim' increases night time metabolic activity, it does not have a detrimental effect on sleeping patterns. During our trials it has been reported by many people that sleep has been improved and that they feel more refreshed and active the next day.

Also recommended to help with insomnia.

Our 'Sleep & Slim' night-time slimming supplement is supplied as a 30-day course and is compatible with any good calorie and fat reduced diet and works very well with our 'Lose Weight-Stay Slim Naturally' pack.

New Improved Sleep & Slim Extra (48 Capsules) To purchase go to: 'Sleep & Slim Extra' for insomnia product page. Each capsule provides a night time complex including: L-Arginine, L- Ornithine L- Carnitine in veggie capsules: This is just a few of the ingredients that do not have the caffeine element so it is possible to take them later in the day preferably last thing at night for best results and to encourage a good nights sleep. This night time version for slimmers is also available to compliment the slimming properties of 'Organic Vitality and Slim' designed to boost day time metabolism and energy performance. – Sleep & Slim can also be taken together with 'Pure Marine Collagen' which also improves sleep, firms up skin and overall toning for a more youthful appearance ...See Pure Marine collagen page to find out more.
This designer blend has been formulated to support what the body produces naturally, but as we grow older our own bodies produce less of this special combination, part of the 22 Amino Acids that form a complete protein complex. One of 'Sleep & Slim's' functions in the body is to stimulate the hormonal activity associated with tightening and strengthening the body's lean muscle tissue. To achieve this, 'Sleep & Slim' utilises the body's store of fatty tissue as the energy provider.

How to use:
Simply take one tablet with water 4 hours after your last meal. To achieve best effects please do not take anything containing protein (such as milk in tea or coffee) at any time during the 4-hour period before or after taking the tablet.
This night-time natural fat burner made from a combination of amino acids to complement Powerful Action fat burning Organic Slimming Pills (used during the day), enables you to continue the process of burning up any excess body fat while you are asleep - tightening and toning the body's lean tissue and ensuring you wake up feeling more refreshed and active in readiness for the next day.
Dose:
1 capsule before you go to bed (preferably at least 3 hours after your last protein meal for best effects).
Sleep & Slim can be combined most successfully with Organic Vitality and Slim for boosting your day time metabolism and energy levels.
Learn how BEMER can significantly improve help with all health problems and insomnia and boost your metabolic rate helping nearly 2 million people in 45 countries:
Click
HERE
Bemer also has a sleep programme, which we can help you set the Sleep program when you are ready.