The beauty of your breasts is dependent upon the elasticity of the skin. With Breast Serum® from Natural Push Up Research, you apply a soft, strengthening but invisible film to the skin of your bust. This film has a lifting effect, allows your skin to breathe fully and is unprecedentedly rich in an ingenious combination of nutritious and supporting ingredients. For strong penetration, the active ingredients press from the film applied deep down into the skin. The combination of the strengthening film, the supportive effect of the active ingredients from within, and the elements that bring about a beautiful youthful skin, ensure an optimal presentation of your décolleté.
The active substances of Breast Serum® activate the production of collagen, giving an effective rejuvenation of your skin.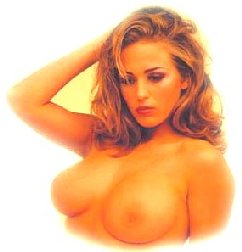 Application:
Apply a small amount to the breasts and spread the serum with rotating, lightly massaging movements from outside to inside over the breasts. Preferably massage for several minutes.

Use during pregnancy or breast feeding
Breast Serum is a safe preparation that can be applied without any risk during pregnancy! For women that are breast-feeding, it is recommended that the gel is not applied to the area around the nipples. If the gel is used during pregnancy or breast feeding, the skin remains elastic, consequently itchiness and stripes are less common.

Hint: To give more volume to the bust we recommend that you use this course of treatment in combination with our breast tablets, as enlargement of size is achieved solely from within.
More about the exceptional composition of Natural Breast Firming Gel® Composition
The preparation contains Aqua, Glycerin, Cetearyl Alcohol, Ethylhexyl Stearate, Olea Europaea, Macrocystis Pyrifera, Hydrolized Wheat Protein, Kigelia Africana Fruit Extract, Butylene Glycol, Hydrolized Silk Protein, Dimethicone Butyrospermum Parkii butter, Cetearyl Glucoside, Cocos Nucifera, Ethylhexyl Triazone, Diethylamino Hydroxybenzoyl Hexyl Benzoate, Shorea Robusta Butter, Tocopherol, Diazolidinyl Urea, Xanthan Gum, Parfum, Potassium Sorbate, Sodium Benzoate, PVP, Citric Acid, CI 16255, Benzyl Salicylate, Citronellol, Geraniol, Hexyl Cinnamal, Butylphenyl Methylpropional, Linalool.

Storage Keep away from sunlight, in a cool dry place.

Packing: 100 ml