Herbal Hair Loss & Thinning Hair Formula
Phase 2 melting tablets herbal formula used with Menocool, NPU to enhance results. Separate for hair loss, thinning hair, better, nails and skin
hair growth can return to a normal growth
With hair loss treatment the shedding of hair can be reduced .
100% herbal remedie hair loss formula tablet, that simply melt's in the mouth
Most important to take Phase 2 with Natural Push Up. We are hearing some women where the body was slow to respond reporting improvement.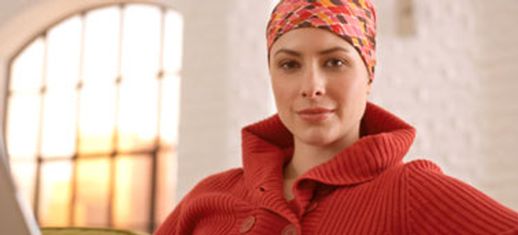 Phase 2 melting tablets formula
100% herbal formula
100% plantaardigo formula
Phase 2 has increased in demand since pandemic for defence and helping to restore hair loss naturally (as well to those who understand the importance of Vitamin D3 combined with Biotin for boosting immunity (this is an interesting read https://www.who.int/elena/titles/vitamind_pneumonia_children/en/. )
Phase 2 is a vitamin supplement containing additional isoflavones to support Menocool, Natural Push Up and any foods that stimulate estrogenic activity. and to help restore hair thinning.
Composition:
Natural Isoflavones extract 33mg, Vitamn D3 5 microgram (100% RDA), Biotin 25 microgram,
Ingredients
Mannitol/ starch complex. Anticoagulants (Colloidal Silican Dioxide, Magnesium Stearate), Acidifier (Citric Acid). Chole calciferol, Biotin.
Application and Dosage
For the first 14 days melt a total of 2 Phase 2 tablest per day under the tongue. Thereafter, melt one tablet a day. Do not taken more than 2 tablets each day.
How are they taken?
Simply place under the tongue and allow as much to absorb as possible wihtout swallowing.
Can these tablets be taken with any other medication?
The vitamins should should have no adverse side effect. If any doubt check the ingredients with your doctor.
When should you not take Phase 2?
It is not recomended to take Phase 2 when taking any other tablets containing Vitamin D or Biotin.
Always check with your doctor about any tablet if you are
on dialysis, take medications for seizures, have been on long term course of antibiotics, are pregnant or may become pregnant, or are breast feeding, notice unusual menstrual bleeding.
If you are prescribed any other medications always check with your doctor before taking thius or any new tablet or change to diet to avoid adverse interaction
Lower Oestrogen levels and Natural Progesterone levels during menopause can cause hair balding and fall out
Natural Progesterone, Oestrogen, Androgen and Hair Loss
The imbalance of hormones: natural estrogen, progesterone and also for men with androgen alopecia are understood to regulate hair loss.
Hair thinning formula using herbal remedies for hair loss can help restore hair thinning in women along with hot flashes and nightsweats, especially when combined with 'menocool' and 'pms wild yam cream'.
For men: Herbal hair thinning formula can be combined with 'prostate care cream' with the added benefit to increase vitality; taking care of the prostate with this wonderful cream after the age of 40 years is highly recomended with the added benefit of helping to restore hair thinning.
Herbal Hair Loss and thinning formula helps to normalise fluctuating hormonal imbalances; caused by anxiety, stress and dis - ease, or even medication in fact anything that can change the hair's natural growth pattern into a shedding phase. Therefore once any imbalance is restored the hair growth can return to a normal growth where any shedding of hair is reduced and finally stops. This is encouragng news for hair loss treatment for men as too much in testosterone can cause hair loss and in women any hair resting phase causing hair loss quite common during menopause can be lifted into a growth phase with natural estrogen.



* Why not combine Herbal Hair Loss Thinning Formula* with Menocool or 
Natural Push Up for natural hair and bust restoration *




Hair loss treatment for women

Herbal remedy for hair loss treatment for men
Herbal remedy for Hair Loss & Thinning Hair Formula uses a smart and exciting new method of delivery with a 'melting' tablet, so you don't even need to swallow tablet's, because as the name suggests it simply melts under the tongue to deliver it's phyto plus advanced formula and natural isoflavones extract, which is a 100% herbal formula
Taking between 1-2 tablets per day with 60 tablets in a packet each pack should last approximately one month.
Hair loss treatment for women and users of our menocool, natural push up, pms menopause and wild yam cream and prostate care cream, can also restore hormonal balance more quickly with hair loss and thinning melting tablets and minimise the risk of losing, or balding hair.
Herbal melting tablets easily dissolved under the tongue and not be destroyed by the stomach acids also helps for improved, nails and skin.
Many of our client's report a positive effect on hair loss treatment for men and treatment for hair loss in women and thinning hair in oriental women with hair loss due to stress and vitamin D deficiency and herbal hair loss treatment for men with excess testosterone.
We Also Recommend
How might DVE MenoCool benefit me? Relief from hot flushes, mood swings and night sweats is...
from
£18.99
RRP £19.99
- Save 5%
Safe And Natural Breast Enlargement Without Silicone. Eating natural Push up (NPU) feeds the breasts...
from
£26.36
RRP £28.36
- Save 7%