Pure HOCI anti viral antiseptic disinfectant
HOCl anti-viral, antiseptic disinfection is a skin care product, Many scientists regard this as the best health care invention this century
HOCl IS NOT ONLY A SKIN CARE PRODUCT, IT IS AN ANTIVIRAL PRODUCT THAT WILL DISINFECT.ANY SURFACE,
PURE HOCl IMPROVES THE SKIN AND ACCELERATES HEALING.
T PROTECTS AGAINST INFECTION AND CAN REDUCE SCARRING.
SOOTHES AND CALMS RASHES, GRAZES,STINGS AND BITES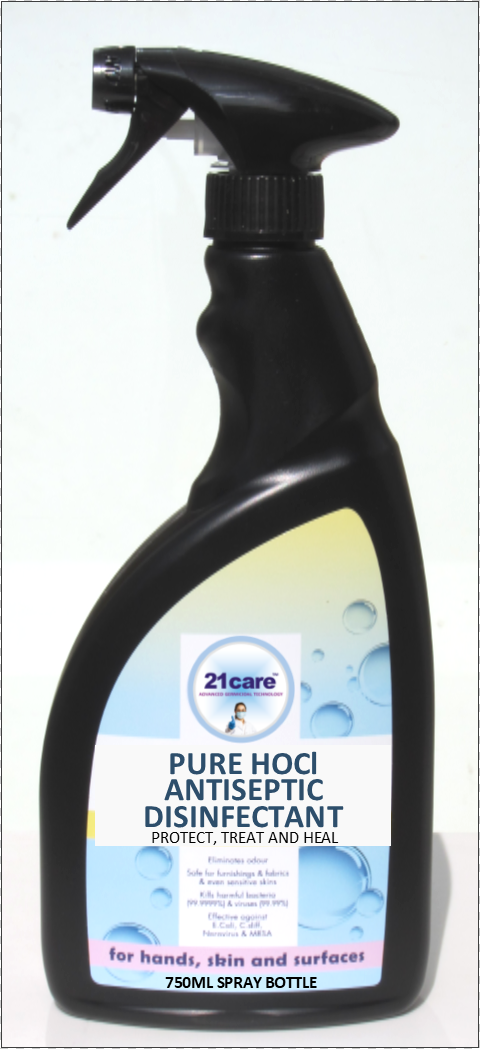 Pure HOCI anti viral antiseptic disinfectant
Protect, Treat and Heal
Many good reasons to choose Pure HOCl. HOCl anti-viral, antiseptic disinfection is a skin care product, Many scientists regard this as the best health care invention this century

.

Modern Clinics offer the very latest non-surgical cosmetic treatments. Good hygiene is vital.and PURE HOCl is chosen for their professional health care brand because it offers so much more than any other ordinary skin care product or disinfectant:

2. HOCl PROTECTS THE SKIN WITHOUT CAUSING SKIN DAMAGE.

3. REFRESHES AND IMPROVES THE CONDITION OF SKIN.

4. HOCl IS NOT ONLY A SKIN CARE PRODUCT, IT IS AN ANTIVIRAL PRODUCT THAT WILL DISINFECT.ANY SURFACE,

5. PURE HOCl IMPROVES THE SKIN AND ACCELERATES HEALING.

6. IT PROTECTS AGAINST INFECTION AND CAN REDUCE SCARRING.

7 SOOTHES AND CALMS RASHES, GRAZES,STINGS AND BITES.

8. KILLS BACTERIA THAT CAUSE SCALP PROBLEMS.

9. DESTROYS BACTERIA THAT AGGRAVATES HAIR LOSS

10. FRESHENS BREATH, DESTROYS BACTERIA ON TEETH AND GUMS.

11. KILLS BACTERIA THAT CAUSES BLEPHARITIS (ITCHY EYE LIDS) NOW SO COMMON DUE TO INCREASED BACTERIA WHEN WEARING MASKS).

12. USE HOCl TO DISINFECT YOUR MASK , GLOVES AND ALL PPE.

13. USE HOCl TO DISINFECT ALL DELIVERIES AND SHOPPING.

14. WIPE HOCl TO STERILISE ALL EQUIPMENT INCLUDING; LAPTOPS, PHONES, REMOTE CONTROLS, COMBS, TOOTH BRUSHES ETC.

15. DRY MIST HOCL TO DEODORISE AND STERILISE THE AIR YOU BREATHE AND EVERY SURFACE THAT OTHERS HAVE TOUCHED.

16. DEODORISE YOUR SKIN WITH HOCl, EFFECTIVE, FRAGRANCE FREE AND IMPROVES YOUR SKIN'S HEALTH AND CONDITION.

17. DISINFECT AND DEODORISE ALL BEDDING, PILLOWS, NIGHT WEAR,OR ANY FABRIC. HOCl WILL NOT STAIN OR DAMAGE THEM.

18. DISINFECT AND DEODORISE CARPETS AND SOFT FURNISHINGS.

19. WIPESHOES AND TRAINERS. TO DEODORISE AND CLEANSE .

20. CARE PURE HOCl (HYPOCHLOROUS ACID) IS ALL NATURAL AND VERY SAFE, YOUR BODY MAKES IT TO KILL INFECTION.

21. HOCL IS PROVEN TO DESTROY 99.9999% OF BACTERIA .

Choose 100ml handy sized bottle for skin care or 750 spray bottle when using for all of the above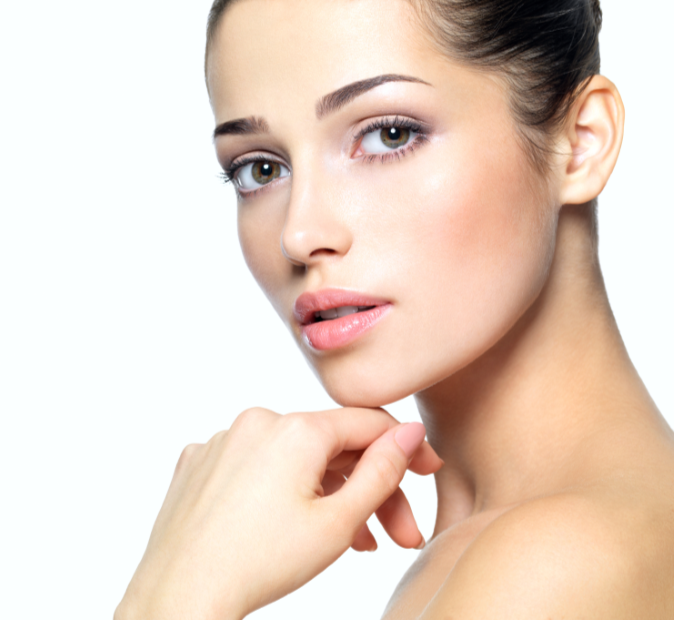 Keep your skin in the best of health with Pure HOCl 21care™
Pure HOCl is a breakthrough for skin cleansing and skin repair and also for protection against infection. Antimicrobial, antiviral and antiseptic. It is a toxin free, clear fluid . It cleanses, calms, soothes and heals your skin without any risk of irritation. HOCl is produced by our white blood cells to protect against and destroy infection within our bodies.
Now, a leading group of UK Scientists have developed and perfected the way to produce pure HOCl with a long and stable shelf life. Natural skin care that nature created to protect, cleanse and keep us safe 21care Pure HOCl is as clear and pure as water and does not contain alcohol, bleach or any other toxin.
You can splash or wipe pure HOCl to cleanse, refresh, repair and protect any and every part of your skin; eye lids, lips, face and all of your body.
You can also dispense pure HOCl with an ultrasonic dry mister to deodorise and disinfect any room using the Levoit Dual 100, the only ultrasound dry misting device approved for dispensing 21care pure HOCl by 21 Clinic.
It has no lasting fragrance, only an initial refreshingly clean smell. Pure HOCl can kill all infectious microbes and most viruses including Corona virus.
It is completely safe for skin and especially beneficial for open wounds. It kills harmful bacteria (99.999%) and so ideal to disinfect all surfaces and everything and anything others might have infected. HOCl is also a really effective, everyday deodorant for your body and for everything else.
It kills the bacteria that is the cause of bad smells. Natural skin care that soothes, heals and repairs Apply Pure HOCl when you have cut, grazed or burned your skin. It not only prevents infection, it assists faster healing and typically reduces scar tissue.
Many beauty therapists now use 21care pure HOCL before and after every treatment, particularly important for treatments that leave skin pores open to infection.
Pure HOCl is so effective that it is now the antiseptic that is preferred by many dentists, opticians, chiropodists, nurses and other medics. It delivers so much more than any other antiseptic, anti-viral skin care product and is now proven to be the most effective disinfectant.
Pure HOCl is made for 21 Clinic 's 21care brand by the only British manufacturer to be approved to current regulations and offer a 12 month shelf life.