Resvantage Canine with Resveratrol to increased dog longevity
Resveratrol help protect your dog using a natural chemo preventive
from
£33.99
RRP £35.00
- Save 2%
Increase your dogs atheletic performance
Better endurance with resvaterol
Increased cardovascular protection
Scientists have found Resveratrol slows down the aging process.
To find our more http://www.resvantagefeline.com/60mins.html
Just, 5mg of (Resveratrol) maybe enough to extend your dogs longevity.
If someone has a 60 lb. dog, the recommended 2 boxes a month is not excessive pricewise given the efficaciousness of the supplement and 1+1 AM/PM is an optimal way to dose in order to have the supplement working in the system on a round the clock basis.

For dogs of weight beyond this, we recommend 1 Canine capsule combined with 1 Human Resvantage cap 1+1 AM/PM as a way to increase the dose up to the recommended amount without spending for more than 2 boxes.

For the real large breeds like Great Danes, St Bernards, lg Labs, Burmese Mtn, etc. we recommend the Equine Resvantage (twice daily)
Resvantage Canine using resveratrol one of natures polyphenols and anti oxident, anti-inflammatory, cardiovascular protection, and reknowned cancer chemopreventive.This natural compound supports your dogs immune system, naturally curbing insulin resistance.

Endurance increases when you promote your dogs athletic performance using RESVANTAGE CANINE
New evidence suggests on various studies in animals, that 'Mitochondria' levels increase significantly with regular supplemention of resveratrol delivering the benefits of muscle growth, which equates to increased aerobic capacity from improved convertion of nutrients, leading into boosting canine athletic performance.

RESVANTAGE CANINE® for joint protection and cardiovascular health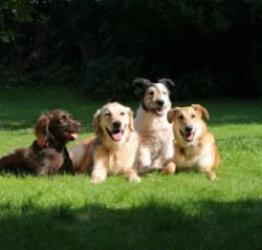 Omega 3 fatty acids, cell protecting antioxidants, amino acids, trace minerals and vitamins all working together to address a wide range of canine health needs and to promote: Cardiovascular Health Anti-Inflammatory Activity Increased Energy & Endurance Healthy Joint Function Bone & Cartilage Health Antioxidant Protection Normal Metabolic Function Healthy Immune System Function Digestive Health RESVANTAGE CANINE®

(Resveratrol) 5mg RESVERATROL SUPPLEMENT FOR DOGS

Gelatin Capsules

Composition:

Resveratrol – A naturally occurring polyphenol demonstrating diverse health benefits including antioxidant, anti-inflammatory, cardio protective and neuro protective properties. A number of preclinical findings suggest resveratrol having high therapeutic potential for cancer prevention and treatment.* It helps support normal metabolic function and been shown in studies to counter insulin resistance.**

*National Cancer Institute Fact Sheet "What is resveratrol and how does it prevent cancer?"

**Cell 127, 1109-1122, Dec 15, 2006 Resveratrol Improves Mitochondrial Function and Protects against Metabolic Disease

Atlantic Kelp – Rich in vitamins, trace minerals and amino acids which are essential for complete nutritional support. Sea kelp is also a natural source of iodine beneficial for thyroid and glandular health and it improves digestion and reduces stress.

Flaxseed Oil – An excellent source of Omega-3 fatty acids are critically important for neuromuscular development, skin health, coat quality and are used for inflammatory skin diseases and infections, arthritis and flea and food allergies. Omega-3 fatty acids reduce triglycerides and cholesterol and help prevent blood clots.

Lecithin – A sustainer to the nervous system and brain promoting alertness and steady nerves. Lecithin emulsifies fat, improves digestion of fats, and helps remove fatty liver deposits for a healthier liver and improved metabolic process.

Ingredient Source: All the ingredients in Resvantage Canine® are naturally occurring. Resveratrol is found in more than 70 different plant varieties including grapes, peanuts, pomegranates, blueberries, pines and Giant Knotweed. Resvantage® sources its trans-resveratrol from the Knotweed plant; Botanical name - Polygonum Cuspidatum. This is the same source of pharmaceutical grade resveratrol used in studies conducted by the NIH and other medical research institutions and universities.

Capsule Integrity: Resvantage Canine® is manufactured to cGMP* standards and a rigorous quality assurance program. It is lab tested during all phases of the process insuring that the active compounds are free of heavy metal toxicity and microbiological contaminants.



.

Suggested Use: Give dogs 1 capsule daily for every 30 lbs. If giving more than one capsule daily, divide between AM and PM. Suggested dose may be increased safely for managing acute/severe conditions such as cancer or diabetes.

Safety/Resveratrol: Resveratrol is well tolerated and safe for long-term daily use. There are no known side effects or contra-indications associated with resveratrol supplementation.

Precautions: Resvantage Canine® may reduce the need for medications for the treatment of inflammation, insulin resistance, cardiovascular or other diseases. If the dog is undergoing treatment for these, monitor and re-establish appropriate levels of medication.

Warnings: Not for puppies less than six (6) months old. Do not give to pregnant or nursing dogs or those intended to be bred for a period of 3 months prior to insemination. Do not give to dogs with an established sensitivity to iodine.
Supplied: 30 liquid-filled capsules.The conclusions based on findings suggest that resveratrol, may be a useful prevention in the prevention of skin disorders that we associate with aging.
Invest in yourself in 2021 with Bemer Pro

Let your family and friends experience the Bemer effect for a daily boost to keep your immune system strong and pain relief.
Dear Customer's we're being swamped right now with people concerned about the coronavirus who have discovered that resveratrol has strong antiviral properties and are requesting additional information about this which we are providing the links for you to have a look at as well.
https://www.ncbi.nlm.nih.gov/pmc/articles/PMC4676993/
https://www.ncbi.nlm.nih.gov/pubmed/26693226
https://www.ncbi.nlm.nih.gov/pmc/articles/PMC4676993/
https://www.ncbi.nlm.nih.gov/pubmed/19570215
https://www.ncbi.nlm.nih.gov/pubmed/20074034
RESVANTAGE CANINE®, RESVANTAGE FELINE®, and RESVANTAGE EQUINE®
NOW JUST AS HUMANS YOUR PETS AND HORSES CAN BENEFIT FROM BEMER & RESVERATROL SUPPLEMENTATION TOO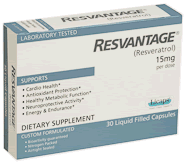 As far as using the Bemer daily from the comfort of your own home goes, the two pronged strategy of using resveratrol for all its efficacies together with the circulatory benefits of Bemer make a strong case to pursue.
Just as in humans, reservatrol is an excellent nutrient that can be taken in isolation or with daily Bemer therapy from the comfort of your home. Find out more on how you can rent or buy direct the bemer mat, which you simply lie on twice a day for up to 8 minutes.
Serrapeptase which is available on prescription in Germany can also be used with reveratrol and other common found deficiencies in Magnesium citrate, vitamin c and anti oxidants needed on a daily basis to keep your fortify your own body Anti Viral activity.
Resveratrol a plant based form in recent years, where extensive research has been carried out, demonstrating its capacity to help prevent a wide variety of conditions too include: bacterial and and anti viral infections.
Human resveratrol can also be taken on a daily basis to help fight against viral infection and cardiovascular disease. it may be the best tool for maintaining the overall health for you and your pets and horses. RESVANTAGE® companion pet and equine supplements contain non-grape sourced resveratrol blended together with a unique combination of nutrients that work synergistically to help them reach their full potential.
HURRY UP! While stocks last and get Three months supply FREE of Resvantage: human, canine, feline, or equine when you your order Bemer Pro / Bemer horse blanket / Vet horse cuff. This offer is valid for a limited period only. This offer isn't available elsewhere.