Resvantage Feline with Resveratrol to increase cat longevity.
Protect your cat against age related diseases, proven in animal studies
from
£33.99
RRP £35.00
- Save 2%
Resveratrol 3mg for Cat longevity
Resveratrol shown to extend life in all animals.
Scientists have found Resveratrol slows down the aging process.
To find out more...http://www.resvantagefeline.com/60mins.html
Resvantage Feline is formulated for longevity of cats using Resveratrol 3mg
as its key component in numerous animal studies, shown to extend the life of all living organisms.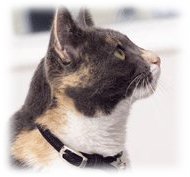 Resvantage Feline winning formula containing, resveratrol a rich powerful antioxidant, neurological cardiovascular, supplement, that has been accredited by the National Cancer Institute as a possible preventative in fighting cancer. Resveratrol being a natural counter insulin agent, helps to resist and maintaining normal metabolic activity, that can lead to diabetes syndrome.


Atlantic Kelp – A vitamin and, trace mineral rich ingredient with amino acids essential for supporting your cats nutritional needs. Atalntic sourced iodine benefits the thyroid and reduces stress levels, together with glandular health improves sluggish digestion.

Flaxseed Oil –Containing Omega-3 fatty acids are essential for neuromuscular function, quality of coat and skin health, and to prevent skin infections, arthritis, and food allergies. These good fats reduce cholesterol helping prevent clots in the blood.

Lecithin – For alertness and a healthy nervous system. Lecithin a fat emulsifier, for fat digestion, removing fatty deposits for a healthy liver, improves the process of metabolism.

Taurine – An amino acid which is essential for cats because they are unable to synthesize this compound, which is preventative in eye disease, hair loss and tooth decay, musco skeletal function, promoting cardiovascular health and maintain low blood sugar in preventing diabetes.

Resvantage Feline® is both Laboratory Tested and Air tight Nitrogen packed, sealed then encapsulated with no oxygen, nitrogen-rich environment to prevent oxidation to retains potency.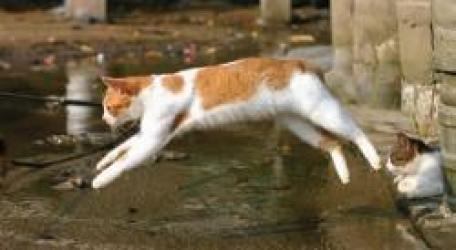 Use: Resvantage Feline this small capsule, can be administered using a veterinarian designed pill dispenser or try taking the stress out of feeding with flavoured pill pockets, widely available at pet shops. Dose: Cats 1 capsule per day

Warnings: Not for cats less than six (6) months old. Do not give to cats with an established sensitivity to iodine.

Invest in yourself in 2021 with Bemer Pro

Let your family and friends experience the Bemer effect for a daily boost to keep your immune system strong and pain relief.
Dear Customer's we're being swamped right now with people concerned about the coronavirus who have discovered that resveratrol has strong antiviral properties and are requesting additional information about this which we are providing the links for you to have a look at as well.
https://www.ncbi.nlm.nih.gov/pmc/articles/PMC4676993/
https://www.ncbi.nlm.nih.gov/pubmed/26693226
https://www.ncbi.nlm.nih.gov/pmc/articles/PMC4676993/
https://www.ncbi.nlm.nih.gov/pubmed/19570215
https://www.ncbi.nlm.nih.gov/pubmed/20074034
RESVANTAGE CANINE®, RESVANTAGE FELINE®, and RESVANTAGE EQUINE®
NOW JUST AS HUMANS YOUR PETS AND HORSES CAN BENEFIT FROM BEMER & RESVERATROL SUPPLEMENTATION TOO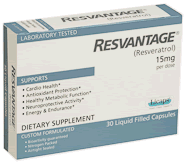 As far as using the Bemer daily from the comfort of your own home goes, the two pronged strategy of using resveratrol for all its efficacies together with the circulatory benefits of Bemer make a strong case to pursue.
Just as in humans, reservatrol is an excellent nutrient that can be taken in isolation or with daily Bemer therapy from the comfort of your home. Find out more on how you can rent or buy direct the bemer mat, which you simply lie on twice a day for up to 8 minutes.
Serrapeptase which is available on prescription in Germany can also be used with reveratrol and other common found deficiencies in Magnesium citrate, vitamin c and anti oxidants needed on a daily basis to keep your fortify your own body Anti Viral activity.
Resveratrol a plant based form in recent years, where extensive research has been carried out, demonstrating its capacity to help prevent a wide variety of conditions too include: bacterial and and anti viral infections.
Human resveratrol can also be taken on a daily basis to help fight against viral infection and cardiovascular disease. it may be the best tool for maintaining the overall health for you and your pets and horses. RESVANTAGE® companion pet and equine supplements contain non-grape sourced resveratrol blended together with a unique combination of nutrients that work synergistically to help them reach their full potential.
HURRY UP! While stocks last and get Three months supply FREE of Resvantage: human, canine, feline, or equine when you your order Bemer Pro / Bemer horse blanket / Vet horse cuff. This offer is valid for a limited period only. This offer isn't available elsewhere.