Resvantage Feline with Resveratrol to increase cat longevity.
Protect your cat against age related diseases, proven in animal studies
from
£24.39
RRP £26.39
- Save 7%
Resveratrol 3mg for Cat longevity
Resveratrol shown to extend life in all animals.
Resvantage Feline is formulated for longevity of cats using Resveratrol 3mg
as its key component in numerous animal studies, shown to extend the life of all living organisms.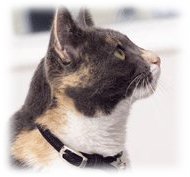 Resvantage Feline winning formula containing, resveratrol a rich powerful antioxidant, neurological cardiovascular, supplement, that has been accredited by the National Cancer Institute as a possible preventative in fighting cancer. Resveratrol being a natural counter insulin agent, helps to resist and maintaining normal metabolic activity, that can lead to diabetes syndrome.


Atlantic Kelp – A vitamin and, trace mineral rich ingredient with amino acids essential for supporting your cats nutritional needs. Atalntic sourced iodine benefits the thyroid and reduces stress levels, together with glandular health improves sluggish digestion.

Flaxseed Oil –Containing Omega-3 fatty acids are essential for neuromuscular function, quality of coat and skin health, and to prevent skin infections, arthritis, and food allergies. These good fats reduce cholesterol helping prevent clots in the blood.

Lecithin – For alertness and a healthy nervous system. Lecithin a fat emulsifier, for fat digestion, removing fatty deposits for a healthy liver, improves the process of metabolism.

Taurine – An amino acid which is essential for cats because they are unable to synthesize this compound, which is preventative in eye disease, hair loss and tooth decay, musco skeletal function, promoting cardiovascular health and maintain low blood sugar in preventing diabetes.

Resvantage Feline® is both Laboratory Tested and Air tight Nitrogen packed, sealed then encapsulated with no oxygen, nitrogen-rich environment to prevent oxidation to retains potency.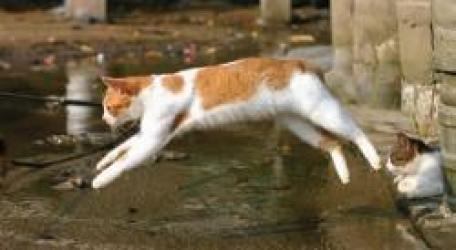 Use: Resvantage Feline this small capsule, can be administered using a veterinarian designed pill dispenser or try taking the stress out of feeding with flavoured pill pockets, widely available at pet shops. Dose: Cats 1 capsule per day

Warnings: Not for cats less than six (6) months old. Do not give to cats with an established sensitivity to iodine.

Under Family we have a supplementation for human's and further product pages for, Canines. And Equine supplement can be arranged..